Mysterious Signs of the FEFCO System
2021-07-06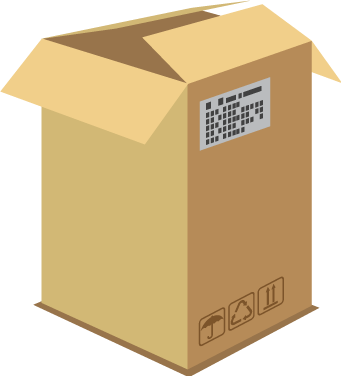 FEFCO Boxes – What Are They?

Imagine a typical entrepreneur named Edek. Mr. Edek sells toys online and, after some time, he notices that courier and postal services don't handle his shipments with care. Packages arrive at customers' doors torn and crumpled.
The Cardboard Gambit

To address this issue, he decides to purchase cardboard packaging so that his company's boxes delight customers with their freshness, even after enduring the rough sorting process in the hands of enthusiastic student package handlers. Mr. Edek opens his web browser, begins searching for cardboard boxes, and stumbles upon a mysterious label: FEFCO 201. What on earth does that mean?
Packaging for Every Occasion

FEFCO is the most widely used global system for categorizing cardboard packaging, making ordering cardboard boxes a breeze. The roots of the FEFCO catalog trace back to the 1960s when the growing industry and service sector led to an explosion of various cardboard packaging designs. A system was needed to assign a specific four-digit number to each type of box, with the first two digits being the most significant, indicating the type of packaging:

02: Slotted-type boxes – essentially made from a single piece, with the edges glued, stitched, or sealed with tape. They have top and bottom flaps for sealing and are shipped flat, ready for immediate use.

03: Telescope-type boxes – composed of more than one part, characterized by a lid and a base that overlap, much like a telescope.

04: Folder-type boxes and trays – usually of a single format, the base folds to create at least two side walls and a cover. Some designs include handles, windows, or closures.

05: Slide-type boxes – have more internal and wrap-around parts that slide into each other.

06: Boxes permanently joined – consisting of two separate end pieces and a body, requiring stitching or other permanent joining methods before use.

07: One-piece glued boxes – just fold and they're ready for use.
Additionally, two "additional" categories exist:

01: Rolls and sheets used in trade,
09: Fillers placed inside boxes.
Furthermore, thanks to the FEFCO packaging system, you can quickly and easily decipher the following information:


The method used to cut the cardboard box (slots, flap folding method),
Types of connections (glue, wire, adhesive tape),
Direction of corrugation,
Types of handles,
Flap dimensions of the box,
Type of box assembly (manual or automatic).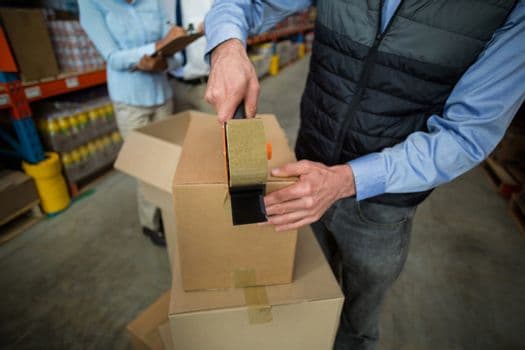 FEFCO – Why Use It?

The most apparent benefits of understanding the FEFCO box system? When Mr. Edek receives a cardboard box, he will simply know how to assemble it. If, during subsequent purchases, he searches for a specific type of cardboard packaging, for example, one he saw in a neighbor's online store, all he has to do is provide our employees with the corresponding code. This way, he can quickly and effortlessly order the right boxes!